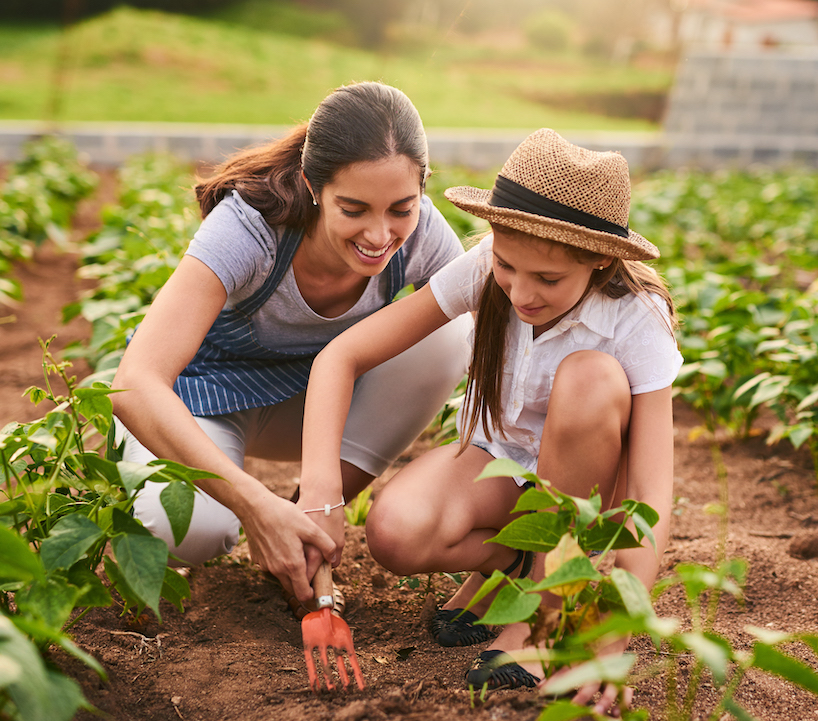 Why Some Moms Don't Have Life Insurance (and Why They Should Reconsider)
As a veterinarian, you have probably seen firsthand how protective a mother is of her young. Even the general public knows to stay far away from a mama bear's cubs or a nesting mama goose.
It's no different with human mothers. They defend and diligently keep watch over their kids to ensure their safety. But how many mothers have put a plan in place to ensure their children are protected even after they're gone?
According to findings from the LIMRA 2022 Insurance Barometer Study, two in five parents say they are barely or not at all financially secure. Many people also reported that it would only take about six months to feel financial hardship if a primary wage earner passed away.
What's more, even though a greater proportion of women than men recognize the need for life insurance, research shows less than half of women with children under 18 own life insurance.
So, why don't more mothers have life insurance? Keep reading to find out.
They believe it's too expensive.
Four in ten mothers say they don't have life insurance because it's too expensive, but two thirds overestimate the cost.
Rather than assuming life insurance doesn't fit into your budget, why not get a quote? An agent can help you choose coverage that works for your financial situation.
And, if you purchase life insurance through the AVMA LIFE Trust, you could benefit from exclusively negotiated rates and the group purchasing power of thousands of veterinarians across the country.
They're focused on other financial priorities.
So many components go into financial planning for a family. When you're faced with financial considerations like upgrading to a larger home, buying a new family car, putting money toward your kids' college fund, saving for retirement, paying for daycare, and taking a family vacation, it can become difficult to prioritize.
Life insurance may seem like an unnecessary expense. However, if you were to suddenly die, this coverage could help keep your family's financial plan in place.
They aren't sure what to buy and how much they need.
A quick internet search will reveal a multitude of opinions on how much life insurance is necessary. But according to Forbes, a basic way to calculate how much life insurance you need is to consider the financial obligations you want to cover (mortgage, children's college fund, income replacement, etc.) and subtract any existing assets (savings, employer-provided life insurance, etc.) that can help cover any bills. The calculated amount would be about how much you would need of life insurance.
Your best bet, however, is to work with an agent. If you purchase coverage through AVMA LIFE, a dedicated agent can help you determine the right amount of coverage for your needs.
They don't think they need it if they don't earn an income.
Stay-at-home moms (SAHMs) often believe they don't need life insurance since they don't earn an income.
But SAHMs provide a multitude of services for their children and spouse every day. SAHMs are teachers, childcare providers, chefs, housekeepers, coaches, and so much more. Without a SAHM in the picture, those services would need to be provided by outside sources, all of which cost money.
Life insurance can help ensure those needs continue to be met even if a stay-at-home mom passed away.
Does life insurance actually help?
The short answer is yes. Life insurance helps provide security. It's a proven fact. Insured mothers are 38% more likely to report that they feel financially secure than mothers who are uninsured. Besides providing peace of mind, life insurance can help your loved ones maintain their quality of life by allowing them to continue to:
Take family vacations
Remain in the family home
Pay for college
Provide for everyday basics
Ensure an on-time retirement for your spouse
If you have the right amount of life insurance coverage, it can help ensure your family is well taken care of even after you're gone.
When should I get life insurance?
Securing a life insurance coverage as soon as possible is ideal. As you get older, the cost typically goes up, but it's never too late to make sure you're covered. Taking care of your family is well worth it.
Whether you're looking for more information or want help determining the amount of life insurance you need, AVMA LIFE is here to help. Contact your AVMA LIFE agent or call 800.621.6360 to get started today.