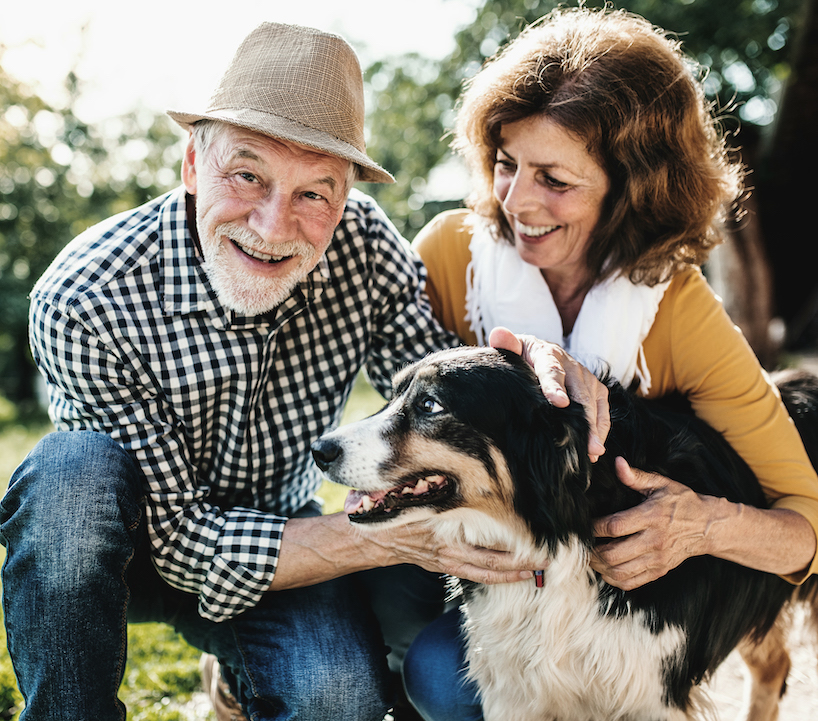 How Long-Term Care Insurance Can Help Secure Your Future
Many people don't realize that just one year of nursing home care can cost more than $108,405. What's more, in 2021, the national median of annual health aid costs was $61,776 and is projected to increase to $129,345 by 2046.
Paying so much for care can deplete your savings, causing you to miss out on travel, home improvements, and other large expenses. Though long-term care might not be at the top of your mind right now, it is extremely important to make sure you and your loved ones are covered for the future.
What Is Long-Term Care?
Long-term care (LTC) is a complex topic with many factors to consider. In short, LTC offers different services specific to a person's health or personal care needs as they age. This care can be provided at a facility such as a nursing home or at home by unpaid loved ones. Either way, financial or emotional strain is placed on the caregiver, and long-term care insurance can help with that.
Why Should I Get Long-Term Care Insurance?
Seventy percent of people over the age of 65 will need some form of long-term care services, so it's important to make sure you're financially prepared.
Many mistakenly believe they can count on Medicare, Medicare Supplement Insurance, and employer-provided major medical health insurance for their long-term care needs. However, these coverages are not designed to pay for any expenses related to LTC.
Long-term care insurance allows you the luxury of spending more on your care, thereby giving you access to the quality care you need and deserve.
When Should I Get Long-Term Care Insurance?
You could put off securing LTC insurance, but waiting presents many negatives:
If you develop a serious disease or health condition, it may become impossible to secure coverage.
The longer you wait, the fewer choices you'll have for care facilities.
Premium rates increase with age, so the younger you are, the more affordable this coverage will be.
Life-long savings could be depleted quickly if you need care sooner than expected.
Getting insurance to cover long-term care earlier is beneficial for multiple reasons, but the biggest one is peace of mind. Making sure you are taken care of if you are no longer able to take care of yourself is something to consider prioritizing.
What Does Long-Term Care Insurance Cover?
Long-term care is necessary when activities of daily living (ADL) become difficult. The basic self-care activities included in ADLs are:
Functional mobility, or the ability to move from one place to another, including walking and getting in and out of a chair or bed
Personal hygiene, oral care, and grooming, including skin and hair care
Showering and/or bathing
Toileting, including getting on and off the toilet and cleaning oneself
Dressing, including selecting the appropriate clothing and putting it on correctly
Self-feeding
A health issue, stroke, or an accident such as a fall can drastically affect ADLs. These activities are essential for basic functioning, and when a person is permanently unable to perform them, they will need some form of long-term care. That's where LTC insurance comes into play.
LTC insurance covers more than you might have guessed:
At-home care
Adult day care
Assistance with daily tasks, like bathing, caring for incontinence, dressing, and eating
Assisted living facilities
Professional nursing care
Occupational therapy
Without long-term care insurance, providing care may fall to a loved one. This coverage takes away that burden, reducing stress for everyone involved.
How Does Long-Term Care Insurance Work?
To purchase a policy for long-term care insurance, you complete an application and answer health questions. In some cases, the insurer may want to see your medical records and talk to you on the phone or in person to assess whether or not you are unable to perform the aforementioned ADLs.
Once you have gone through the necessary paperwork, you choose the amount of coverage you want. These policies typically cap the amount that is paid out per day and the total amount paid during your lifetime. You will begin paying the premium after you've been approved and the policy has been issued.
When you determine you need care and have to make a claim, you will submit the claim to your insurance company. They will review any documents from your doctor and may even send a nurse to evaluate you. Keep in mind that the insurer must approve of your care plan before they can approve a claim.
Most policies require you to pay for long-term care services out of pocket for a certain amount of time (for example 30, 60, or 90 days) before the insurer will reimburse you for any care. This time is an "elimination period," and the policy typically starts paying out after that period. Many policies will have a daily dollar limit for care until you reach your lifetime coverage maximum.
Is Long-Term Care Insurance Enough?
LTC insurance is a great starting point but does not help with everything. Even with LTC insurance, you may struggle to find quality care for yourself, ensure your loved ones are receiving the care they deserve, or prepare for any legal issues that arise.
Through your AVMA membership, you have access to the LTCRplus benefit program, which, on top of helping you find great coverage, offers you help with:
Determining a long-term care solution that works best for you
Finding quality care, whether that is at home or in a facility
Preparing legal documents such as wills, medical directives, and power of attorney to prevent any sort of legal issues that can arise from the aging process
Evaluating the quality of care you or your loved one is receiving
Providing coverage for your parents if they need long-term care
Request a group benefit guide to learn more about the LTCRplus benefit program today. You can also call 800.616.8759 to speak with a representative.