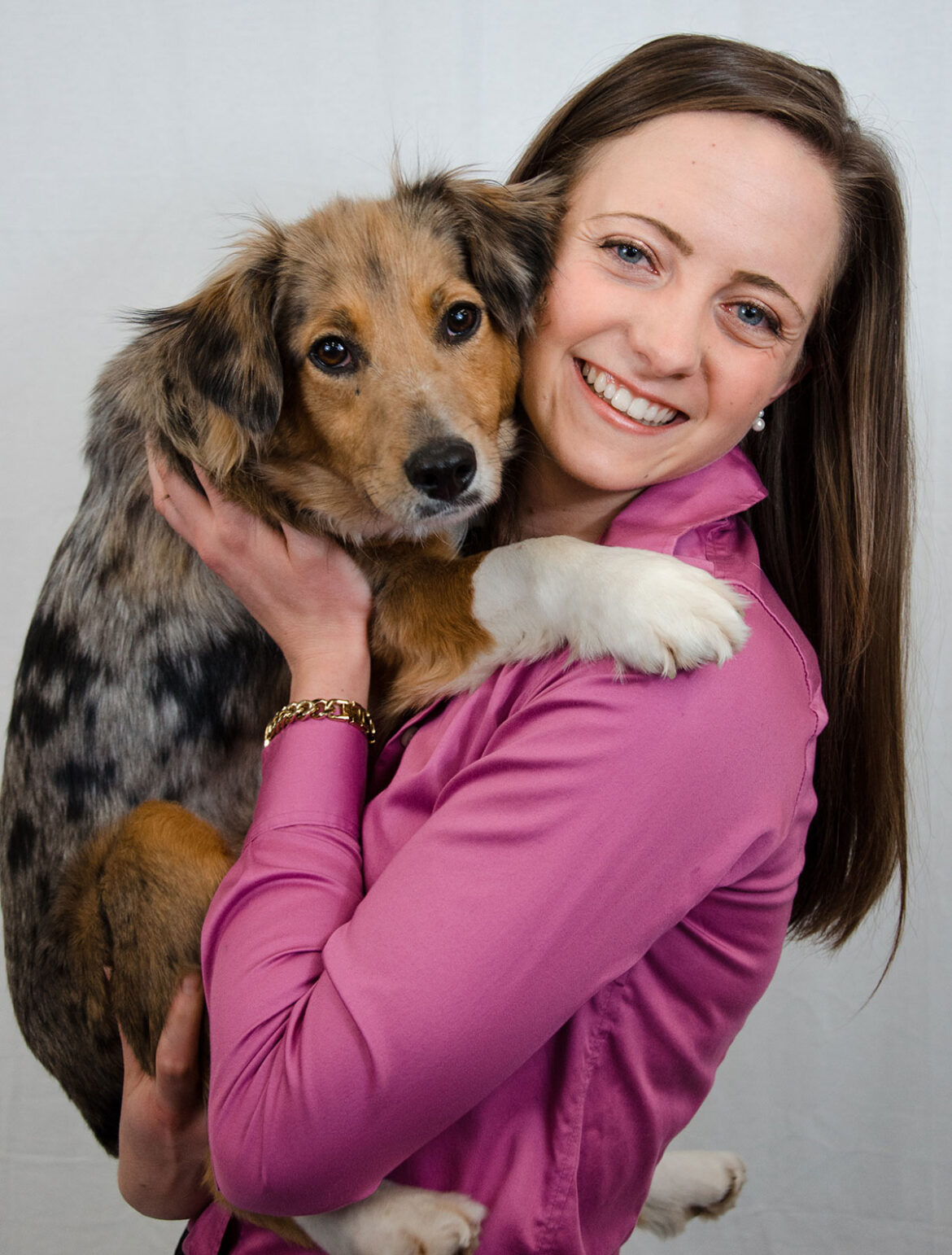 Getting to Know Your Student Rep: April Gardner, the Dual Degree Veterinary Student with a Passion for the Human-Animal Bond
Welcome to post three of our blog series, Getting to Know Your Student Rep! In case you missed it, this series highlights the awesome work our student representatives are doing on behalf of AVMA LIFE and gives you a glimpse into their lives.
Last time, we featured Ricky Walther, the student representative at the University of California, Davis, School of Veterinary Medicine. You can read all about him here. This month, we're heading east to meet April Gardner.
Remind me. What's a student representative?
Student representatives (or student reps for short) are hired by the AVMA LIFE Trust to act as liaisons between veterinary students, AVMA LIFE agents, and the AVMA LIFE Trust. Just like you, student reps are working their way through veterinary school. They understand the pressures of life as a veterinary student. But they also realize the important role insurance plays in helping protect the degree you are working so hard to earn.
If you're curious about insurance but don't know where to start, your student rep can help. They can connect you with an agent and provide you with any materials you need to get started on your insurance-buying journey. Plus, they'll keep you in the loop on events and special offers.
Awesome! Tell me more about April.
April Gardner is the student representative at Virginia Tech. She is currently in her third year of veterinary school and is passionate about making a difference in human lives through working with animals. "As the human-animal bond grows stronger, pets have become more like family," says April. "Veterinarians, then, have the opportunity to make a real difference in human health and happiness in addition to the health and happiness of animals."
April experienced the power of the human-animal connection firsthand with her dog, Roux. "Roux was my first spay dog [during hands-on training] as a second year in February 2018," recalls April. "She then became my first adoptee!" Sadly, Roux passed away suddenly in the fall of 2018, but even though their time together was cut short, Roux made a huge impact on April's life. "Roux was the absolute best dog," says April. "She solidified for me how tight the human-animal bond can be."
April became an AVMA LIFE student representative through a networking event and has enjoyed the opportunity to build relationships through the position. "I have had a wonderful experience as a student representative by working as a liaison between the AVMA LIFE team and my college's faculty and students," says April. "I am grateful for the opportunity to better prepare my classmates (and myself!) for how to help protect ourselves as we become part of such a wonderful profession."
April will graduate in May 2020 with a Doctor of Veterinary Medicine (DVM) degree and a Master of Public Health (MPH) degree. "My plans post-graduation seem to change every day," says April, "but I am interested in working in small animal emergency medicine. Eventually, I'd like to work in veterinary public health to provide a veterinary perspective on larger public health issues."
Despite the demands of veterinary school, April finds time to pursue outside interests and take up new hobbies. "I have recently picked up rock climbing in my spare time," says April. "I'm always game for trivia night, and I enjoy traveling whenever the opportunity presents itself."
She sounds great! How do I connect with my student rep?
You can find out who your student rep is here. Feel free to reach out—they'd love to hear from you!
Don't have a student rep at your school? Consider applying for the position! Email Felicia Watson, operations manager, at [email protected] for more details.