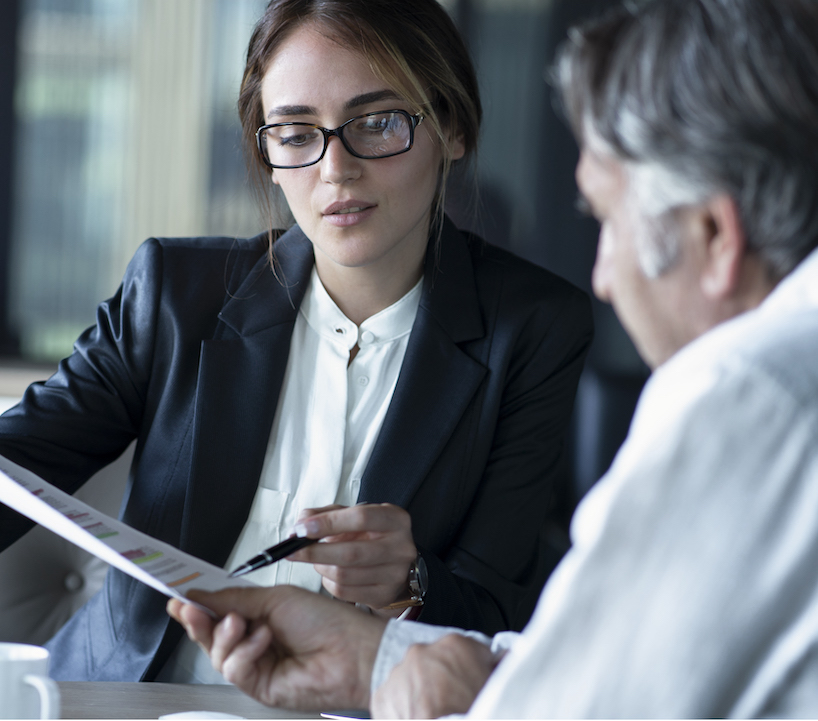 Underwriting 101
Underwriting is a term used to describe an important process in the world of insurance. Medical underwriting is the evaluation of your medical history to approve or deny the amount of coverage you have requested. Insurance is all about understanding and planning ahead for the risks we all face; insurers want to make sure those risks are properly evaluated before making a final decision. The evaluation process has five steps: application, telephone interview, body chemistry profile, physician's statement, and decision and documents.
Step 1: Application
The first step is completing an online or paper application. If you choose paper, it must be mailed to the insurance company. When filling out the application, it's best to fully answer every question, provide details when required, and sign and date your application.
Step 2: Telephone Interview
The second step is a 20- to 30-minute phone interview to review your health and work history. The interview will be conducted by a paramedical services representative. The interview will most likely take place three to five days after submitting your application. You can prepare for your telephone interview by gathering your medical and prescription information. Depending on the insurance you are applying for, financial documentation may also be needed.
Step 3: Body Chemistry Profile
The paramedical representative who conducts your phone interview will schedule a convenient time and location to collect samples of your blood and urine, often even at your own house. They may also take your vitals during this appointment. The average appointment takes about 15 minutes, and results will be shared with you following the appointment.
Step 4: Physician's Statement
In some cases, additional medical information may be needed from your doctor or a specialist. The insurance company will request the information they need from your doctor. The physician's statement helps the insurance company learn more about your medical history and ensure you get accurate policy rates.
Step 5: Decision and Documents
After you have completed the steps above and your information is received by a medical underwriter, you will receive a decision about your application within five business days. If approved, you will receive a Certificate of Insurance in the mail.
It is helpful to know the entire process from application to insurance certificate can take anywhere from six to eight weeks. The variance in time depends on how quickly the underwriter can obtain all necessary information. In some cases, additional information may be required depending on your medical history or the amount of coverage you are requesting.
Why is it important to understand underwriting?
Understanding something can be the best way to overcome any fears or anxiety you may feel about it. Now that you know more than the average person, you are less likely to feel anxious when applying for insurance.
If you have additional questions about applying for insurance, please contact your AVMA LIFE agent or call us toll-free at 800-621-6360.