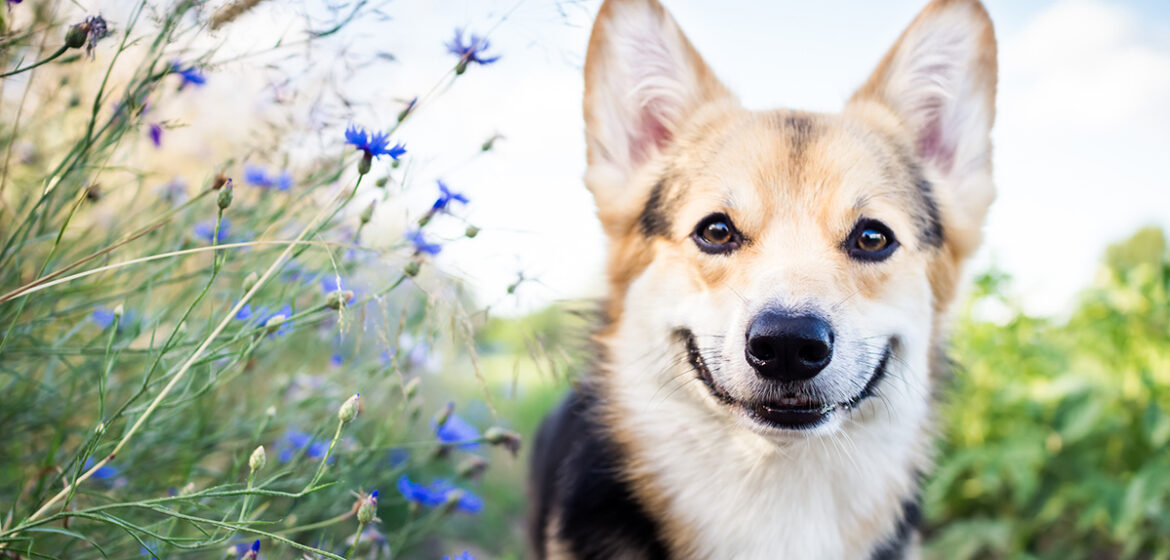 7 Feel-Good Animal Stories to Brighten Your Day
This past year has been hard on all of us. But amidst the challenges and uncertainties have been stories of hope, inspiration, and positivity.
Keep reading for some uplifting animal and veterinary stories from the past year. Warning: You may need a box of tissues (to use for happy crying, of course).
Pet Adoptions Surge Amid the Coronavirus Crisis
Like so many other businesses and organizations, animal shelters have had to find creative ways to continue operating during stay-at-home orders and social distancing guidelines. Shelters have begun offering appointment-only and call-ahead options, curbside adoptions, online training, and at-home volunteer projects (like making pet toys) to ensure animals are getting adopted and receiving the care they need.
These tactics have worked. At the beginning of March, the estimated national adoption rate was 58%. By the end of the month, when stay-at-home orders were strict and widespread, that number jumped to 85%. That trend seems to have continued. Individuals and families who are spending more time at home are discovering that this is a perfect time to work with and train a new pet. Plus, animals provide so much comfort in these times of stress and isolation.
A Boy with a Cleft Lip Adopts a Puppy with the Same Condition
When a young father went to his local animal shelter to adopt chickens for his family farm, the last thing he expected was to come home with a puppy. But when he spotted a black and white retriever mix with a cleft lip and palate—the same facial anomaly as his son—he immediately called his wife, and they both agreed to adopt the adorable pup.
Bentley, age 2, immediately fell in love with his new furry friend. The plastic surgeon who repaired Bentley's cleft lip was happy to hear about this new friendship. "It's great to hear that a new pet is helping Bentley understand what's going on with him, showing him that he's not alone, and that even cute puppies can have this. Having a cleft lip doesn't need to hold you back."
Cats Diagnosed with Chronic Kidney Disease May Have a New Lease on Life
On October 18, 2020, the Food and Drug Administration announced that it had approved Elura (capromorelin oral solution) for management of weight loss in cats. This newly approved medication could prolong the lives of cats diagnosed with chronic kidney disease (CKD) by helping them maintain a healthy weight.
Weight loss is common in cats with CKD and can worsen cats' prognosis and shorten their lifespan. But the results of a randomized, 56-day field study of 176 cats with a history of CKD are giving researchers hope. During the study, more than 80% of the cats who had been given Elura had gained weight, compared to slightly more than 40% in the control group, some of whom had lost weight.
Titanium Limbs Help a Frostbitten Cat Get Back on Her Feet
Dymka, a 4-year-old female cat, was brought to a clinic in Novosibirsk in Siberia after a passerby discovered her in the snow. Dymka was suffering from severe frostbite of her paws, ears, and tail, and each of these damaged extremities had to be amputated.
But thanks to 3D-printed prosthetics made of titanium, Dymka can now walk, run, and climb stairs once again. The prosthetics were created in collaboration with Dymka's veterinarians and researchers from Tomsk Polytechnic University in Tomsk, Russia. Dymka is now the second cat in the world to have received four metal prosthetics.
A New Wearable Device Could Help Owners Keep Better Track of Their Pets' Health
Researchers from the Imperial College of London have invented a first-of-its-kind health tracking sensor for pets. The device can detect vital signs like heart and breathing rates through fur and could help make wearable tech for pets and livestock a reality.
This type of sensor could help owners keep track of their pets' health, help veterinarians monitor animals during surgery without the need for shaving, and could even help improve the work of sniffer dogs used to detect bombs and missing persons.
Bee Populations Are Increasing in Many States
Bee colonies have been suffering greatly in the past few decades due to environmental changes, pollution, pesticides, and habitat loss. But a new bee colony report by the U.S. Department of Agriculture has reported good news: many states throughout the country are experiencing a rapid expansion of their bee population.
The most dramatic growth occurred in Maine, where colony numbers have increased 73% since 2018. Oklahoma, Nebraska, and Michigan also saw increases. In the first half of 2020, the United States as a whole added roughly 420,000 more colonies to its bee populations than were lost.
A Baby Cow Gets to Walk Thanks to a Special Wheelchair
Ruby Sue, a calf born with her back legs fused together, was saved by animal lovers at the Safe in Austin rescue ranch in Texas who believed they could find a better solution to her disability than euthanasia. Veterinarians determined Ruby Sue was happy, healthy, and pain-free—she just needed something to help her walk.
Enter Walkin' Pets, a company that designs and sells products for elderly, injured, and handicapped pets. Walkin' Pets donated a custom-made wheelchair to the two-week-old calf, which has allowed Ruby Sue to stand on her own, learn how to walk, and get the exercise needed to strengthen her front legs.
We hope these happy stories put a smile on your face. No matter how difficult life can become, it's important to remember there is always good in the world—you just have to look for it.
To learn more about the products and services offered by the AVMA Trust, visit our websites: AVMA LIFE and AVMA PLIT.