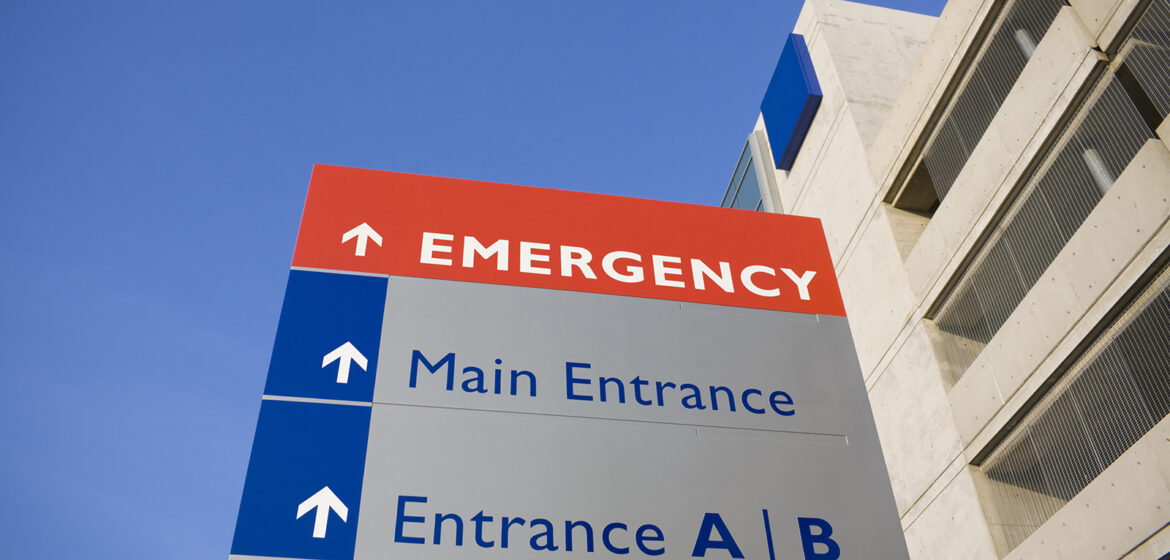 Hospital Indemnity Insurance: What You Need to Know
The average length of a hospital stay in the United States is 5.5 days according to the Organisation for Economic Co-operation and Development, and the average cost per stay is $11,700.
But that isn't even the full story. A hospital stay can create additional unexpected expenses—like extra childcare costs—or affect your income, making it more difficult to pay for everyday living expenses.
Have you considered how you would pay for such expenses?
Your traditional health insurance can likely help cover some of the medical costs. But even the best coverage will have limits on how many days it will cover. Plus, you're responsible for any copays, coinsurance, and deductibles your health insurance requires. And it will not cover any non-medical costs.
So how can you help ensure an overnight hospital stay doesn't put undue strain on your finances?
Consider hospital indemnity insurance. Read on to learn more about this valuable coverage and how it can help you avoid medical debt.
What Is Hospital Indemnity Insurance?
Hospital indemnity insurance can provide you with cash when you need it most—to help pay for expenses during a covered hospitalization.
You can receive this cash benefit regardless of any other coverage you may have. The cash benefit is paid directly to you, and you can use it any way you choose.
Often, the money is used to help pay for medical expenses, including:
Copays and deductibles
Overnight stays beyond what your health insurance allows
A private room
But many find it useful to help cover everyday expenses too, like:
Groceries
Childcare
Mortgage and rent
How Does the Benefit Work?
Let's say you go to the ER for sharp pain in your abdomen. You have an ultrasound that reveals you have appendicitis. You are admitted and have emergency surgery to remove your appendix. You stay for two nights.
You have health insurance through work, but you're still responsible for $1,100 of out-of-pocket expenses due to your deductible and copays.
Thankfully, you applied for a $400 daily benefit of hospital indemnity insurance. Since you stayed two nights, you would receive $800, reducing your out-of-pocket cost to $300. That's a cost savings of nearly 73%!*
Who Should Consider Hospital Indemnity Insurance?
Hospital indemnity insurance can help reduce some of your financial stress during a hospitalization. It allows you to focus on rest and recovery rather than mounting medical bills and day-to-day expenses.
For those reasons, anyone can benefit from this coverage. But here are some additional questions to consider when determining whether hospital indemnity insurance is right for you:
Your employer-provided or privately purchased health insurance: What does your traditional health insurance cover? Would there be gaps in coverage in the event of a hospital stay? Do you have enough in savings to cover your deductible and/or copays?
Your ability to cover unexpected expenses: Do you have emergency funds available? How long could you pay for things your health insurance doesn't cover, like mortgage/rent, groceries, and childcare?
Your health: Are you or your kids accident-prone? Do you have a family history of illnesses that may result in hospitalization?
These are just some of the questions to ask yourself when considering hospital indemnity insurance. A dedicated AVMA LIFE agent can provide further guidance.
Learn more about hospital indemnity coverage available through AVMA LIFE or apply online today.**
**For more details on AVMA LIFE Trust Hospital Indemnity Insurance, including features, costs, eligibility, renewability, exclusions, and limitations, visit our product page. Coverage is underwritten by New York Life Insurance Company, NY, NY 10010 on group policy form GMR.
Arkansas Insurance License #1322
California Insurance License #0F76076
211151
NYL-1911081