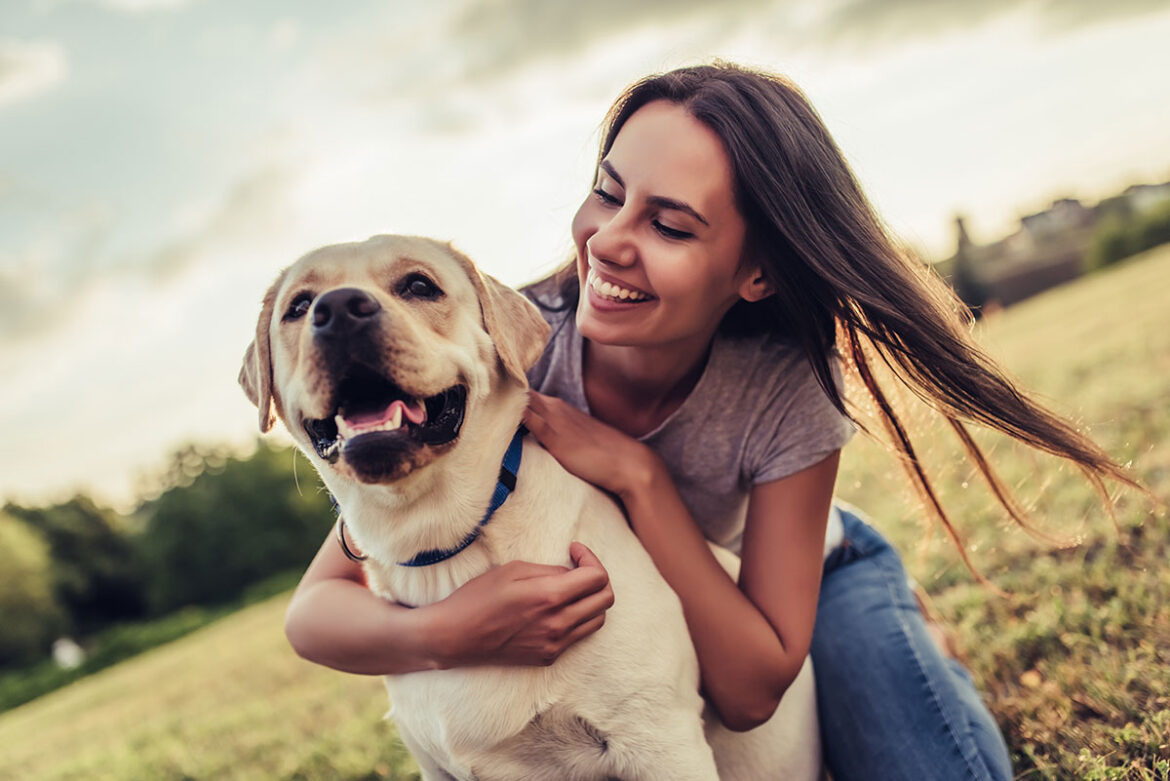 10 Reasons to Choose AVMA LIFE Trust Disability Income Insurance
You have many choices when it comes to disability insurance. Here are 10 reasons why you should consider AVMA LIFE Trust for your coverage.
1. You can insure up to 60% of your income.
You can insure up to 60% of your income with the AVMA LIFE Trust Long-Term Disability Income Insurance plan (70% when combined with the Trust's Short-Term Disability plan, up to a maximum of $12,500 monthly benefits). That means if you earn $90,000 per year, you can apply for a monthly disability benefit of up to $4,500 (60%) or $5,250 (70%).
If you are a practice owner, you can add your practice's profits to your income calculation, giving you a higher possible maximum monthly benefit.
2. Our long-term disability income insurance plan includes a 30-day waiting period option.
Nearly half of American adults indicate they don't have emergency savings or rainy-day funds in place.* How long would your savings last if an injury or illness left you unable to work?
With our long-term disability insurance plan, you can receive disability benefits for a covered disability after only a 30-day waiting period. The 30-day waiting period option is not a common feature in the disability income insurance marketplace. It is often recommended for younger veterinarians who have high student loan debt and modest sick and vacation leave balances.
The plan also offers a choice of 60-, 90-, and 180-day waiting period options for those who have some emergency savings in place and/or want to save money on their monthly premium.
Another benefit? The premiums don't increase with age. The younger you are when you're approved for coverage, the better your rates will be. So don't wait!
3. Your monthly disability benefits can continue until age 70.
If you suffer a covered total or partial residual disability and cannot work, you can receive monthly disability benefits until you return to work full-time or up to age 70. Many other carriers will only pay benefits up to age 65 or 67.
Combined with the 30-day waiting period option, this feature means AVMA LIFE can pay disability benefits sooner and longer than many other carriers.
4. You can help ensure your monthly benefit keeps up with inflation.
Our plan offers a Cost of Living Adjustment (COLA) rider, which adjusts your monthly benefit based on the CPI-U inflation index.
The maximum yearly increase with our plan is a generous 8%. Plus, if the change in the CPI-U is greater than 8% in a given year, a higher percentage of increase is allowed if a lower rate of inflation applied to an earlier year(s) of disability.
This benefit is especially important for young veterinarians considering coverage. A disability benefit paid early in your career without the COLA rider could easily lose a third or more of its purchasing power in 15 years due to inflation.**
Here's an example. Let's say you have $2,000 in disability benefits in force at the time you become disabled. For the first year of your disability, you'd receive $2,000 of disability benefits per month. With the COLA rider in place, your benefit would adjust for inflation in year two of your disability. So, if the CPI-U shows an 8% increase, your monthly benefit would increase to $2,160. Your monthly benefit would continue to increase each year to account for inflation. These small increases can really add up over time and can help protect your purchasing power.
5. Our partial residual benefit can help offset a lower income caused by a covered disability.
When you resume your practice or enter a new occupation after a covered total disability, you may find your earnings aren't what they once were.
If you find yourself in this situation, our long-term disability plan includes a partial residual benefit, which can help offset your reduced income by paying you a disability benefit proportionate to your income loss, provided your loss is at least 25% of your pre-disability earnings. This vital benefit can help you ease back into work after a covered disability.
6. You may still receive benefits even if you're working in another occupation.
You made a huge investment to get your Doctor of Veterinary Medicine (DVM). But what if, due to an illness or injury, you have to change your practice specialty or can no longer work as a veterinarian at all?
Our long-term disability plan offers the Own Occupation Plus rider, which may allow you to receive your full disability benefits while working in a different occupation.
7. You can increase your monthly disability benefit as your income increases without going through medical underwriting.
Most veterinarians experience generous increases in their income as their knowledge and experience grows. To protect this future income, you can add the Future Purchase Option (FPO) rider to your AVMA LIFE Long-Term Disability plan.
If you are under age 50, this option allows you to increase your disability benefits in the future as your income increases without any medical underwriting requirements, regardless of any pre-existing medical conditions.
So even if you suffer an injury or develop a disease in the future that would normally prevent you from buying more disability coverage, you can continue to maintain a benefit of up to 60% of your income (provided you are still working) by using this option. Insureds can exercise this rider annually.
8. If you have at least $1,000 of AVMA LIFE Trust Long-Term Disability Insurance, you can apply to add our Member Basic Protection Package for just $4.83 per month.
Our Member Basic Protection Package includes decreasing term life insurance, accidental death and dismemberment insurance, and a rabies prophylaxis benefit.
With the rabies prophylaxis benefit, you can receive up to $600 towards a series of rabies prophylaxis either before or after exposure. You can also use the benefit to check your titers once per year.
9. You can help protect your student loan payments with our student loan disability insurance plan.
It's no secret earning your DVM comes with a hefty price tag. If you're still paying off that debt, our student loan disability insurance plan is a great option to consider.
With this plan, you can apply for up to $2,000 in monthly benefits (in addition to your long-term disability benefit amount) to help cover the cost of your student loan payments.
This coverage is important, as many student loans don't waive payments for disabilities except under severe circumstances.
10. With our short-term disability income insurance plan, you may start receiving disability benefits in just one day for a disability due to an accident and on the 8th consecutive day of a disability due to illness.
On average, 5% of working Americans will experience a short-term disability (six months or less) due to illness, injury, or pregnancy each year. What's more, over 50% of American adults don't have enough money in savings to cover three months of living expenses if an accident or illness kept them from working.***
The AVMA LIFE Trust Short-Term Disability Income Insurance plan can help ensure your finances are protected in the short-term if adversity strikes. If you choose Plan 1, benefits are payable almost immediately—on the first day of a disability due to an accident and on the 8th consecutive day of a disability due to sickness.
To learn more about the AVMA LIFE Trust disability plans, explore our product pages, call 800.621.6360 to speak with a customer service representative, or reach out to your AVMA LIFE Trust agent. Don't have an agent? Find yours here.
**Wolstenholm, Jack. "Disability Insurance Riders, Explained." Breeze, Modern Insurance Agency, LLC, 1 May 2020.
***"Disability statistics." Council for Disability Awareness. 28 March 2018. Web. 10 July 2018.
Bates # 1881774